In theory, dating apps are simply a way to meet potential love or sex partners. These smartphone-dwelling matchmakers can even facilitate experimentation, helping users code for and discover what they want from another person in any given moment. They provide a way to meet people on a user's own schedule, which potentially democratizes the whole dating process.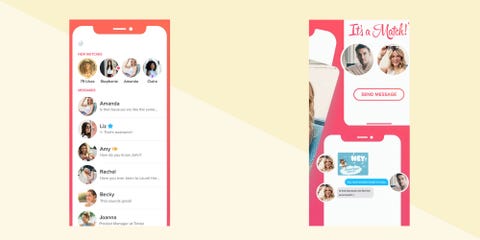 For many modern daters, the name "Tinder" should be accompanied by the Darth Vader theme song. The truth is, no app embodies the "necessary evil" aspect of swiping the way Tinder does. And it's not even Tinder's fault: As a pioneer of the current dating app format, Tinder's utter ubiquity means everyone has an opinion about it. And because, as we've established, the dating rigamarole kind of sucks in general, that means a lot of people have negative opinions about it. But you have to hand it to Tinder, they really did change the game (for better or worse).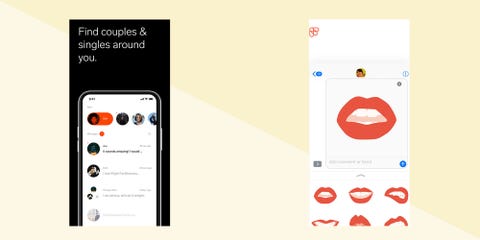 Feeld is an app for people who know what they want. It describes itself as a place to "meet open-minded couples and singles near you," making it the premiere app for unicorns and those who want a more openly kink-friendly app experience. While that may sound pretty niche, Veronica*, 35, who lives in Queens, says Feeld became her favorite dating app. At the time of download, she was single and recovering from a bad breakup. She used Tinder and Bumble for regular dating, but hated the experience. "None of the men seemed cute enough, and a lot of them were exactly as gross and Air-Drop-a-dick-pic-slimy as the stereotypes go".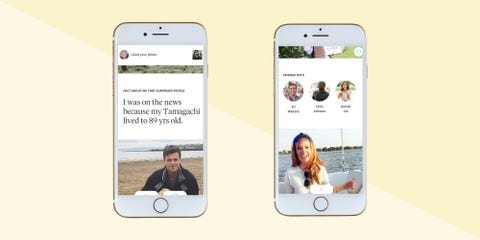 Hinge may seem like it plays second-fiddle to the likes of Tinder, but it has a pretty elite user base (99 percent of its daters went to college, for example). Hinge's CEO compared his app to Facebook, versus Tinder's Myspace—sometimes for interface reasons (Hinge is aimed at the college-educated set) and sometimes for class reasons (much has been written on the ways dating app algorithms may favor white people).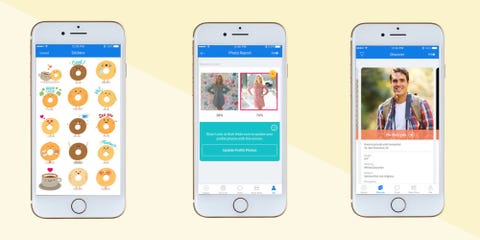 Sure, it has a goofy name and the phrase "Meet Your Everything Bagel" as its tagline, but there's more to Coffee Meets Bagel than the optics. Like other apps, CMB connects you to people with whom you share Facebook mutuals. But unlike other sites, CMB only lets women see men who have already swiped right on them, and only allows the woman to give out just five likes per day among those matches. (If you're looking for a same-sex relationship, the swiping experience is similar to that of Tinder, but users will only be shown one high-quality match per day.) While it might seem restrictive, that might be why it works.
Bumble was founded by Whitney Wolfe, a woman whose goal was to make dating (and now, even networking and friendship) more female-friendly. How that manifests on the app, for the uninitiated, is a Sadie Hawkins-esque interface that requires women to message their male matches first. Then men have 24 hours to respond or else the match is erased. (For women messaging other women and women-identified folks, either party can respond first.) Although this ostensibly puts the power into women's hands, it's also the biggest complaint I heard about Bumble while researching this piece, calling it "annoying" and "overwhelming" (and the reason a few dating-haters I spoke to defected to Tinder). But lots of respect to any app that's actually trying to make women feel safer online, and Bumble has made that its priority.